Academic Enrichment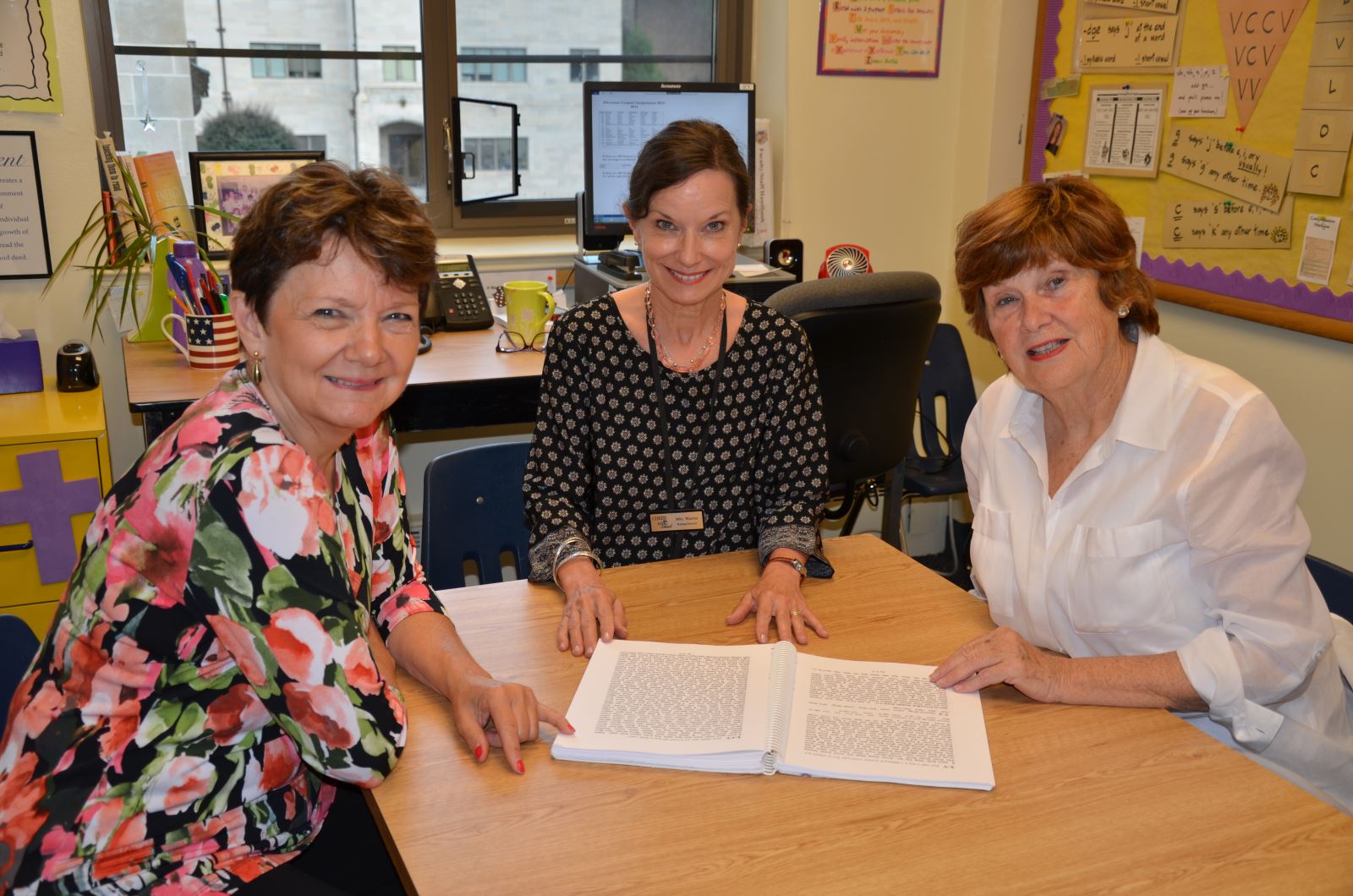 The academic enrichment program at CKS provides opportunities for students to grow academically in the area of Language Arts and Mathematics. Sometimes students need help to achieve mastery in certain skills and other times enrichment of the curriculum is needed to enhance learning. Christ the King School utilizes its academic enrichment teachers so that these needs are met. In some cases, students may attend both Language Arts and Mathematics enrichment since reading can affect both disciplines.
In Language Arts, teachers may refer students to this program because a student is struggling in class. Typically, students in kindergarten through eighth grade visit the Enrichment room in small groups and receive tutoring. Handwriting, phonics, grammar, vocabulary, and reading comprehension are some examples of topics for academic intervention.
The second method in which students are using the Language Arts enrichment program is through literature groups, study skills and grammar review. Students in kindergarten through fifth grade take part in small groups to read novels or work on language arts skills that meet the needs of the group. This permits the Resource teacher to use higher or lower level books than the reading anthologies and class novels that are used at each grade level. Usually, students attend these small group sessions during Library time, but they can also meet at lunch or during language arts time in class.
In Mathematics, teachers may also refer students because of challenges seen in the classroom. The areas can range from computation issues through concept mastery and application. Students from grades two through eight will visit the Enrichment room in small groups by grade level. Basic number operations, solving application problems, algebra, geometry, and data analysis are some of the topics that are covered. Scheduling is done on a rotating basis so no particular subject area is missed on a consistent basis.
The Math resource teacher also works within the classroom to help the teacher to provide additional one-on-one time for each student. Working in smaller groups, the teachers can provide individual feedback in a timely manner.