Computer at CKS
Our curriculum has moved from learning about technology to integrating the technology into the students' regular studies. The students will begin to see the computer as a tool to enhance their learning, and improve their understanding of the world around them.
The K, Pre-1st, and 1st grade curriculums include becoming familiar with the computer and enjoying the learning process. In these grades, the students explore technology and the Internet to become more comfortable with the tools that are becoming an important part of their classroom experience. iPads are available for use in the labs and in the classrooms.

The 2nd grade continues learning how to use Microsoft Office and Office 365, but now they use the programs, combined with the Internet, to research and create presentations on a number of topics. In 3rd grade, the students begin to use the computer for word processing, including keyboarding practice with Dance Mat Typing, and independent exercises with Word. Homeroom teachers attend classes with their students, so they are better able to integrate technology into the various content areas.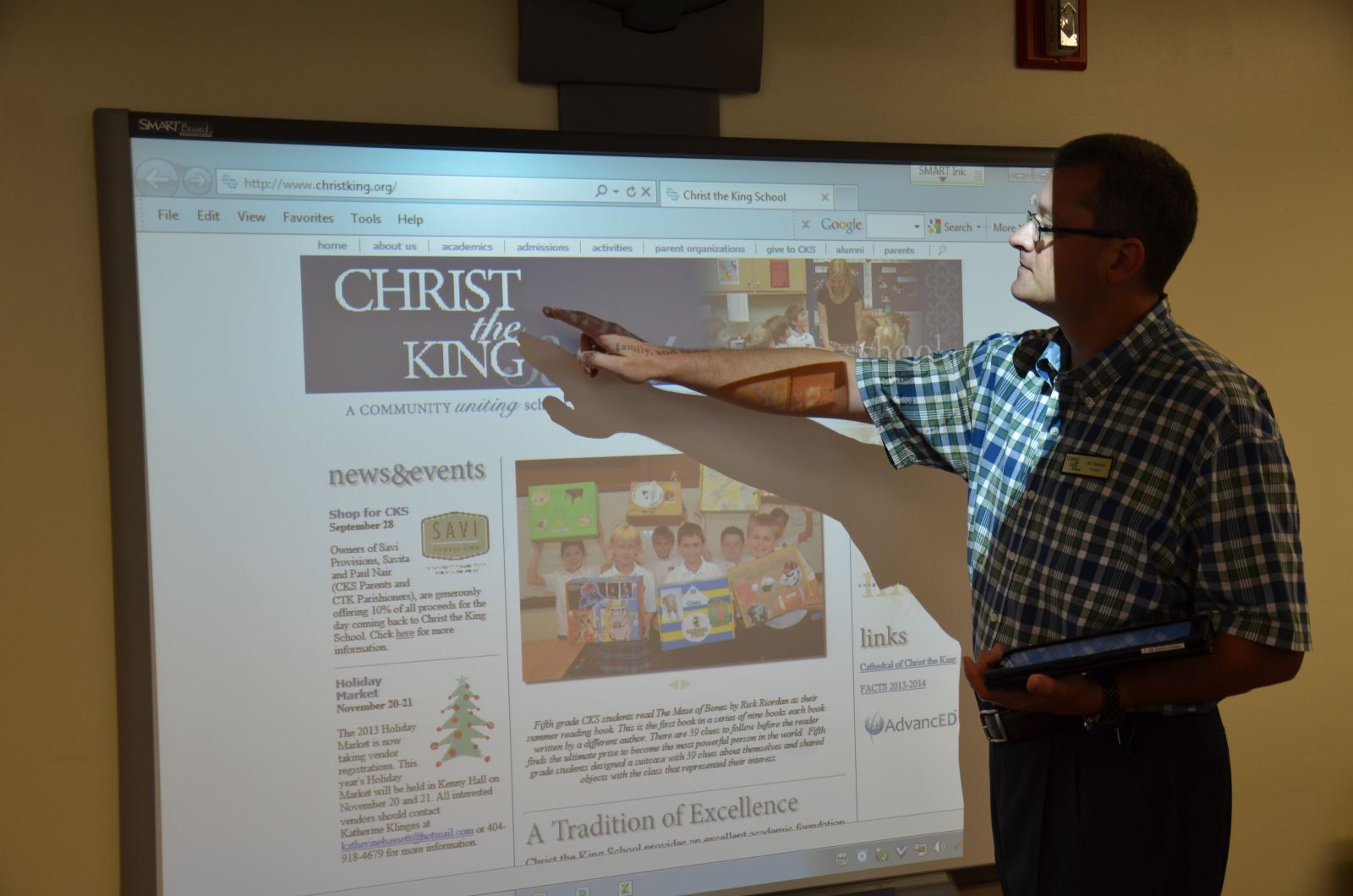 The Curriculum for the 4th and 5th grades involves integration and adaptation. Both grades develop their keyboarding and writing skills. The 4th grade uses automated programs, such as Online Touch Typing, and 5th grade uses writing exercises that require them to create stories from images they have selected. Each grade is completely immersed in PowerPoint and Excel. The 4th grade prepares integrated projects related to Georgia History and Colonial studies. The 5th grade uses PowerPoint more independently, creating presentations on topics of their choice, in a gaming format. Using Publisher, the 4th grade makes Colonial Newspapers and the 5th grade creates travel brochures for their Country of Origin unit.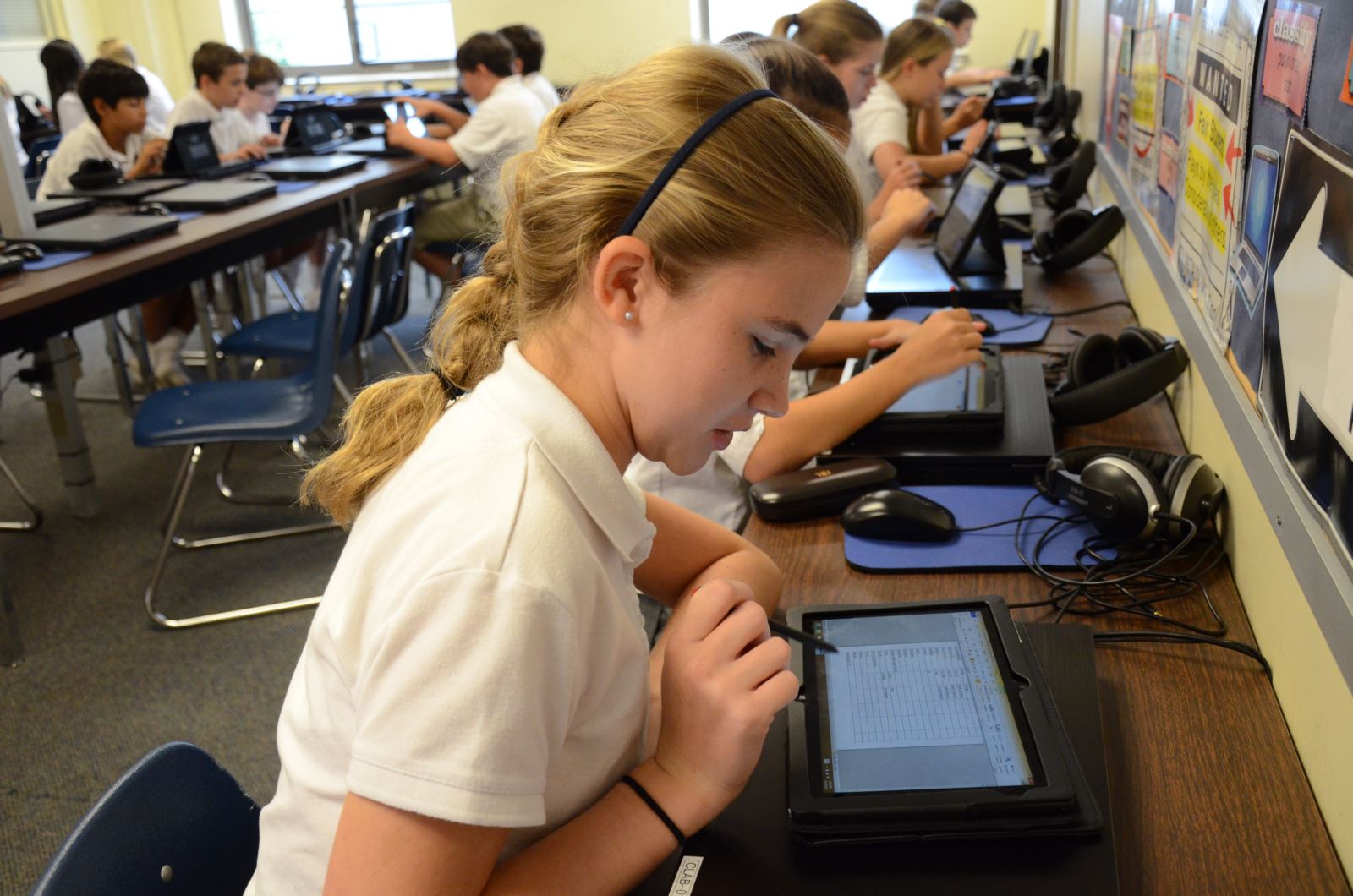 Middle school students and secondary students apply standard productivity tools (e.g., database, spreadsheet, drawing, and painting software) in sophisticated ways to track trends, make predictions, evaluate data, and create illustrations that are applied in real-world situations to solve real-world problems. The Internet becomes a vehicle for collecting and exchanging information, verifying information, and exploring ideas and cultures through communications with content experts and students from other countries. Multimedia-authoring software, integrated productivity software, and tablets become the tools for analyzing and illustrating data, information, diagrams, and graphics collected through research on countries, economies, trends, and issues. Collaborative projects using a variety of technology tools for content learning address the need for individuals to cooperatively solve problems and generate strategies for addressing public issues.
Websites for further information:

www.mrbarletta.com

www.commonsensemedia.org

http://www.teachthought.com/apps-2/the-55-best-best-free-education-apps-for-ipad/